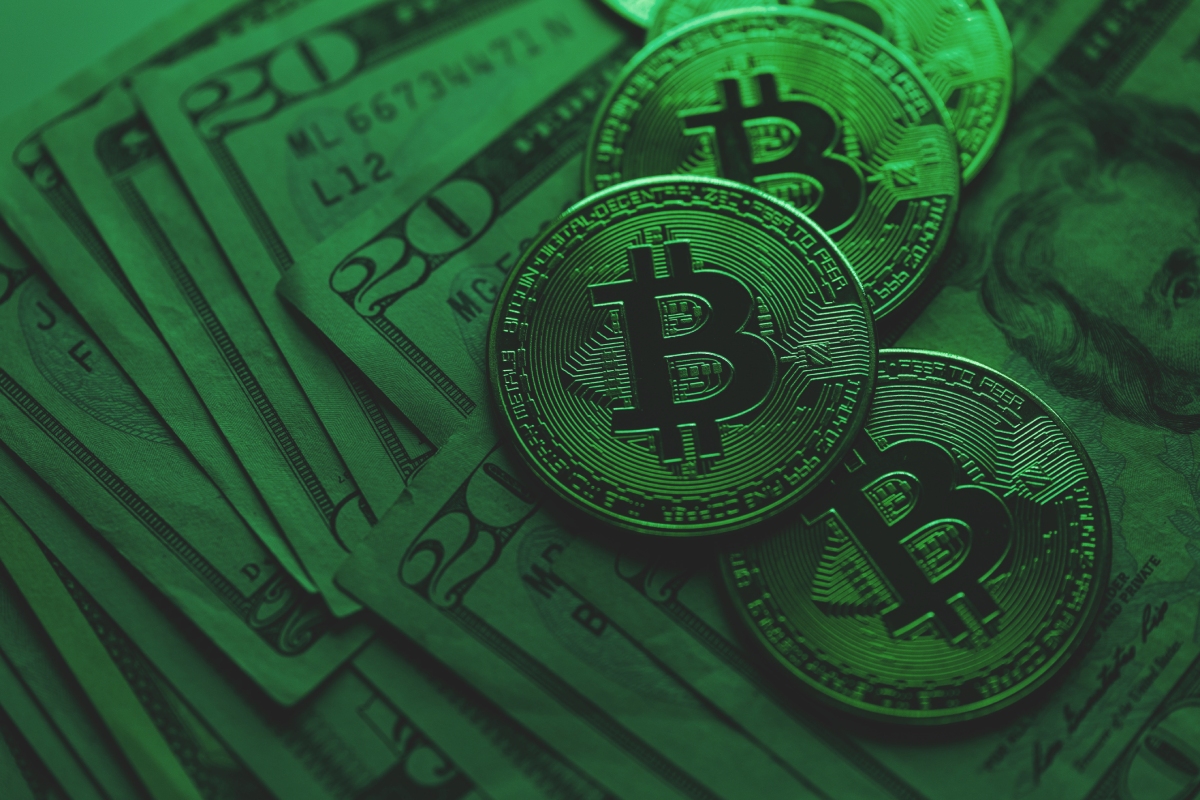 The cryptocurrency market has rebounded strongly. Bitcoin (BTC) is up 3.8% in the past 24 hours and is comfortably above the $18,000 mark, hitting highs from a month ago when it briefly touched this level. Ethereum (ETH), meanwhile, is up over 4.5% and is testing the $1,400 mark.
Different analysts point out that this remarkable rise is due to the expiry tomorrow, Friday, of $275 million in weekly BTC options and that investors await a good consumer price index (CPI) reading in the United States to prove that the Federal Reserve's (Fed) efforts to slow the economy and reduce inflation are working.
"Bitcoin Capitalizes on Improved Risk Appetite we're seeing in the broader markets, rallying more than 4% today before paring gains to just below the December peak. After weeks of hovering between $16,000 and $17,000, cryptos have been given new life thanks to the jobs report and the ensuing rally in risk. Another positive inflation reading today could see it trading at levels not seen since the early days of the FTX crash," said Craig Erlam, senior market analyst at Oanda.
Although the Fed has repeatedly reiterated its position to keep interest rates high until 2023, markets continue to expect the central bank to halt or scale back rate hikes later this year.
"Despite the fact that most institutional clients believe we are likely to enter a recession, they don't seem to be afraid of itMorgan Stanley Chief Investment Officer Mike Wilson explained in an interview with CNBC on Tuesday. S&P 500 index is vulnerable to a 23% drop to 3,000 points in the event of a downturn.
Wilson also pointed out that there will be a significant squeeze in earnings during the earnings season which will face its first challenge on Friday with the release of quarterly figures from many US banks.
"If risk appetite remains intact following the inflation report, Bitcoin could return to $18,500," noted Edward Moya, senior analyst at Oanda. Conversely, he adds, if "the underlying prices turn out to be worrying, Bitcoin Could Pull Back Towards December Lows."
"As for the cryptos themselves, price action continues to consolidate. Trading volume in the crypto space has fallen to a corrective level. This indicates that traders are unwilling to get involved unless there is a clear uptrend in place," said Naeem Aslam, who believes that, overall, optimism prevails over the market. "Traders are optimistic as there are fewer bad actors involved in this space than a year ago, and we continue to see the cleaning up of bad actors from its space, which is definitely a positive factor for the future of this industry," he added.
FTX also announced that they have recovered more than $5 billion in liquid cash and cryptoassets which it will use to pay its creditors, as confirmed on Wednesday by one of the company's lawyers.
"We have located over $5 billion in cashliquid cryptocurrencies and liquid investment securities," Andy Dietderich, FTX's attorney, told a Delaware bankruptcy judge at the start of the hearing earlier in the day.
On the other hand, Binance has announced that it will hire around 700 workers after receiving the green light from Sweden to operate in the Nordic country. The situation for the world's largest exchange stands in stark contrast to that of Coinbase, which recently announced that it would be carrying out a major downsizing to reduce its operating expenses.
Similarly, Binance's US subsidiary has received US court approval to buy the assets of bankrupt Voyager Digital for $1 billion. It should be remembered that the United States investigation of Changpeng Zhao's platform for possible money laundering in the United States.
In other market news, there have been widespread increases. Binance (BNB), Ripple (XRP), Cardano (ADA), Dogecoin (DOGE) and Polygon (MATIC) coins were up over 2%. Polkadot (DOT) is one of the tokens with the highest gains on Thursday, climbing over 4% and reaching over $5.
.

#Bitcoin #recovers #investors #await #CPI #crypto strategy