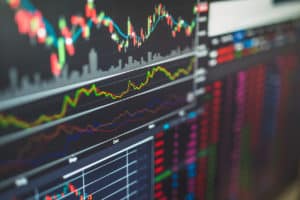 FX HedgePool has secured $8 million in Series A funding, led by Information Venture Partners, with participation from Fidelity International Strategic Ventures and NAventures.
Launched in January 2020, FX HedgePool claims to have facilitated over $4 trillion in assorted currency trades.
The company said it plans to use the additional funding to accelerate its multi-product strategy, which aims to improve the efficiency of its growing network of investment managers and banks.
Additionally, FX HedgePool will launch the FXHP Innovation Pool – a platform for finance leaders to collaborate and tackle challenges within the industry.
"Our new partnerships will further strengthen FX HedgePool's ability to deliver on a shared vision to change the market for good," said Jay Moore, CEO and co-founder of FX HedgePool.
"We have led the market towards peer-to-peer matching, and this investment will allow us to continue innovating to bring efficiencies, cost savings and better results for the investment community."
FX HedgePool currently has over 30 global institutions using its platform. To meet growing demand from its growing community of buy-side participants, the company has revealed plans to launch an FX spot matching service before the end of the year.
According to FX HedgePool, this expansion of its product line will further reduce market impact, tracking error, cost transparency and operational inefficiencies for buying participants in the FX market.
#HedgePool #Raises #Series #Funding #crypto strategy