Crypto
How Data Leak in One of the Major Crypto Exchange Opens a New Path for Fraudsters – Solved by Swiss Security Solutions LLC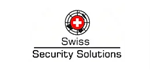 Schaffhauserstrasse 550. CH-8050 Zürich, Switzerland, Jan. 26, 2023 (GLOBE NEWSWIRE) — How a data leak on one of the major crypto exchanges is opening up a new path for fraudsters – Solved by Swiss Security Solutions LLC. Over the past few months, people (victims of crypto frauds and crypto scams) have been contacted by scammers from the US and UK, and the scammers have offered an asset recovery process knowing the loss of the "client", sometimes representing them as agents of Swiss Security. Solutions LLC or our specialized department Blockchain Investigative Agency, which is another fraud. The price for the asset recovery process offered was between $3,500 and $10,000. After payment, the "customer" can no longer reach the agents. A portion of "customers" contacted our company first, to check for scam callers and strange websites. They didn't lose the money. Sometimes the same group of scammers would request access to a computer or laptop, with Team Viewer & Co, and after the "clients" gave access, the scammers would transfer the crypto and disappear.
Swiss Security Solutions LLC and Blockchain Investigation Agency have analyzed data from the last few months that they have received from emails and have concluded that there is no other way, someone knows about your loss during the 'official crypto exchange, either that Leak data, Insider Job or is the same criminal organization that has already committed fraud, which is less possible.
Costs of actual investigations and forensic services and solutions
We firmly believe that the quality of information defines its value. In decision analysis, the value of information is the improvement in the results of our actions that we would expect if we could reduce or eliminate uncertainty before making a decision. In some investigation and research firms, the initial consultation for your case is not free. We provide 30 minute free consultation only for complex cases. Our surveys are structured for profitability.
Typical fees for investigators and detectives can range from CHF 1'000.- to CHF 50'000.-, depending on the type of case you have and the person you have chosen as an investigator. The fee for a private investigation office can be the initial down payment towards your total bill, or it can also be a type of booking fee to book a private investigation office exclusively for your services within a certain time frame .
Development and improvement of the ordering of services and solutions
Swiss Security Solutions LLC has developed and improved a new digital platform for ordering services and solutions from our company – Safe Switzerland, as well as Switzerland's leading person-finding and people-finding web service – www.find-person-switzerland.com. Securely Swiss is a simplified ordering and booking system for problem solvers and solutions for any business, family office, UHNWI, HNWI, organization and individual worldwide. Safe Switzerland means
For standard (non-cryptographic) fraud and scam cases in Switzerland, we offer a digital solution for customers worldwide Fraud Check Switzerland at www.check-fraud-switzerland.ch.
About Us
Swiss Security Solutions LLC provides customized security, safety, investigative, intelligence and defense solutions, services and systems to help, serve, secure and care for people, businesses and the public in our communities, and so that our private, commercial and public customers feel safe. At Swiss Security Solutions, we firmly believe that security is unique and unlike any other service. To be effective, it requires expertise, skill and professionalism, as well as a dedication to providing the best possible protection for people, property, data and assets. We offer tailored end-to-end security solutions from a single source. Swiss Security Solutions guarantees you a return on security investment (RoSI) of 140% to 526%. Swiss Security Solutions LLC has over 220 years of know-how and over 85 years of management experience. Corporate liability insurance amounts to CHF 10 million per customer and per project.
For the original short story, please visit https://www.prdistribution.com/news/how-data-leak-at-one-of-the-major-crypto-exchange-makes-new-way-to-fraudsters-solved-by-swiss-security- solutions-llc/9496846
Swiss Security Solutions SARL
.

#Data #Leak #Major #Crypto #Exchange #Opens #Path #Fraudsters #Solved #Swiss #Security #Solutions #LLC #Crypto