crypto strategy
Office hours: Blackstone's Jon Korngold talks about his "unconventional approach" to growth capital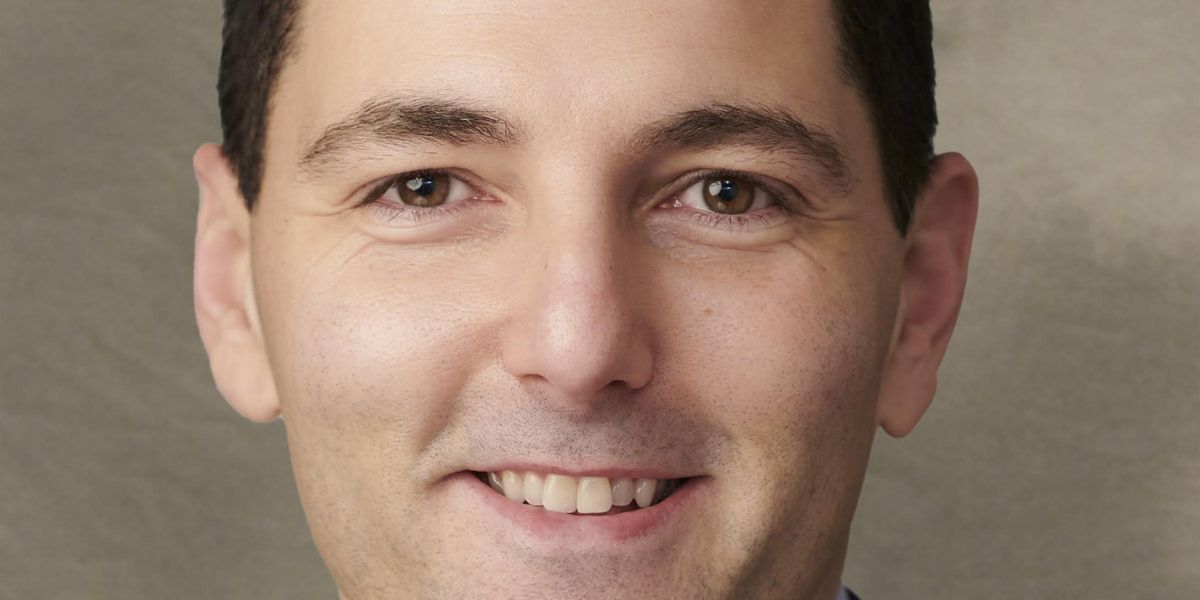 Jon Korngold graduated with a liberal arts degree and now works for the world largest alternative investment fund. Although his path in the world of investment funds is not traditional, he has nevertheless found success.
In this episode of Office Hours, Global Co-head of Technology Investing and Head of Black Stone Growth Jon Korngold joined host Spencer Rascoff to discuss the private equity landscape and what he learned from Blackstone's first investment.
---
After graduating from Harvard College, Korngold worked in principal investment at Goldman Sachs for a few years. There he worked on large-scale industrial takeovers in London, which he considers his first "foray into the buy side".
"I strongly encourage anyone in their career to spend time overseas," Korngold said. "No one ever regrets looking back later in life and saying, 'I really regret traveling too much when I was a kid.' Because now, especially, all asset classes are talking about growth stocks. It's so inextricably linked, it's so much more global – it's not regional anymore.
From there he returned to Harvard – this time for business school, then spent 18 years at General Atlantic before starting his role at Blackstone in 2019.
Blackstone Growth invests in late-stage private companies with an average check size of approximately $250 million.
"I think what resonates best with them is seeing this huge resource base, but more importantly, married to one of the most curated portfolios of any growth fund," a- he declared.
Dating app Bumble was Korngold's first investment with Blackstone and required a check for a few billion dollars. But Korngold said Blackstone saw the benefits of that investment and bet it all.
"Whitney [Bumble's founder] said, "Listen, it would mean a lot if you could help me achieve this vision that I have in front of me in a way that I don't feel like I have the proper resources to do right now", did he declare. We were doing. And we took the company public afterwards. But we worked a lot with Whitney to really professionalize this business."
Korngold said Blackstone is focused on building long-term brands and businesses, rather than relying on the kind of financial engineering often associated with most typical private equity firms.
"Sometimes the best companies don't need your money. They're looking for a partner rather than an owner," he explained, adding that two-thirds of companies in Blackstone's portfolio have never raised funds. institutional growth fund. "And so they're looking for us to, I would say, be more strategic [partner] in the shoes of a growth capital company."
Korngold said it's also important to him and the rest of his team that all voices and opinions are taken into account, even those of lower-level staff members.
"I think one of the healthy dynamics we have here at Blackstone is that all voices are really heard, juniors and seniors alike," Korngold said. "And we allowed juniors to really push our thinking. And we made investments that weren't burdened by traditional paradigms, but we came in with our eyes wide open that you're going to pay high prices on certain assets, but it is even more incumbent on us to identify tangible sources of synergies that we can uniquely provide that will reduce our entry multiple in these companies."
Want to hear more episodes? Subscribe to office hours on embroiderer, Apple podcast, Spotify, iHeart Radio or wherever you get your podcasts.
Andria Moore, social media and engagement editor for dot.LA, contributed to this article.
From articles on your site
Related articles on the web
window.REBELMOUSE_ACTIVE_TASKS_QUEUE.push(function(){
REBELMOUSE_STDLIB.createElementChangeListener('.postblok .social-author,.widget .main-author',function(item){ item.insertAdjacentHTML('beforebegin','
')
})
});
window.REBELMOUSE_ACTIVE_TASKS_QUEUE.push(function(){
window.REBELMOUSE_STDLIB.loadExternalScript("//s3.amazonaws.com/downloads.mailchimp.com/js/mc-validate.js", function() {
});
});
window.REBELMOUSE_ACTIVE_TASKS_QUEUE.push(function(){
(function($) {window.fnames = new Array(); window.ftypes = new Array();fnames[0]='EMAIL';ftypes[0]='email';fnames[3]='ADDRESS';ftypes[3]='address';fnames[4]='PHONE';ftypes[4]='phone';fnames[5]='BIRTHDAY';ftypes[5]='birthday';fnames[1]='MMERGE1';ftypes[1]='text';fnames[2]='MMERGE2';ftypes[2]='text';fnames[6]='MMERGE6';ftypes[6]='text';}(jQuery));var $mcj = jQuery.noConflict(true);
});
window.REBELMOUSE_ACTIVE_TASKS_QUEUE.push(function(){
var scrollBefore = 0; var popup = document.querySelector('.pop-up-content'); var close = document.querySelector(".pop-up-content .close"); var fired = false; var halfFrameHeight = window.innerHeight / 2;
close.addEventListener("click", function() { popup.classList.add("hidden"); })
var now = new Date().getTime(); var setupTime = localStorage.getItem('setupTime'); if (setupTime == null) { localStorage.setItem('setupTime', now); window.addEventListener('scroll',function(e){ const scrolled = window.scrollY; if(scrolled > halfFrameHeight && fired === false){ popup.classList.remove("hidden"); fired = true; } }) } else { if(now - setupTime >= 2592000000) { localStorage.clear() localStorage.setItem('setupTime', now); window.addEventListener('scroll',function(e){ const scrolled = window.scrollY; if(scrolled > halfFrameHeight && fired === false){ popup.classList.remove("hidden"); fired = true; } }) } }
});
window.REBELMOUSE_ACTIVE_TASKS_QUEUE.push(function(){
function closeit(X) { document.getElementById(X).style.display = "none"; }
function openit(X) { document.getElementById(X).style.display = "inline-block"; document.getElementById("search_big").focus(); console.log("milos"); }
document .querySelector("#dot_search_icon") .addEventListener("click", function (E) { document.querySelector("#dot_search_close").style.display = "inline-block"; document.querySelector("#dot_search_icon").style.display = "none"; openit("search_modal"); console.log("milos"); });
document .querySelector("#dot_search_close") .addEventListener("click", function () { document.querySelector("#dot_search_icon").style.display = "inline-block"; document.querySelector("#dot_search_close").style.display = "none"; closeit("search_modal"); });
});
window.REBELMOUSE_ACTIVE_TASKS_QUEUE.push(function(){
window.tagsItem = customTags(0);
});
window.REBELMOUSE_ACTIVE_TASKS_QUEUE.push(function(){
if(document.querySelector('.dot_duals_1')){dual_box('dot_duals_1');}
});
window.REBELMOUSE_ACTIVE_TASKS_QUEUE.push(function(){
!function(f,b,e,v,n,t,s) {if(f.fbq)return;n=f.fbq=function(){n.callMethod? n.callMethod.apply(n,arguments):n.queue.push(arguments)}; if(!f._fbq)f._fbq=n;n.push=n;n.loaded=!0;n.version='2.0'; n.queue=[];t=b.createElement(e);t.async=!0; t.src=v;s=b.getElementsByTagName(e)[0]; s.parentNode.insertBefore(t,s)}(window, document,'script', 'https://connect.facebook.net/en_US/fbevents.js'); fbq('init', '140762323937999'); fbq('track', 'PageView');
});
window.REBELMOUSE_ACTIVE_TASKS_QUEUE.push(function(){
function ChangeListener(t,n){const o=new Set([]);document.querySelectorAll
function addIconsLink(field, social) {var icon = document.createElement("a");var iconFig = document.createElement("i");iconFig.setAttribute("class", "icons-share em fa fa-" + social);if (social == "envelope") {icon.setAttribute("href", "mailto:" + field.innerText);} else {icon.setAttribute("href", field.innerText);}icon.appendChild(iconFig);field.innerText="";field.appendChild(icon);}
ChangeListener('.widget',function (post){ if (post.querySelector(".custom-field-Twitter") &&post.querySelector(".custom-field-Twitter").innerText) {addIconsLink(post.querySelector(".custom-field-Twitter"),"twitter");} if (post.querySelector(".custom-field-Instagram") &&post.querySelector(".custom-field-Instagram").innerText) {addIconsLink(post.querySelector(".custom-field-Instagram"),"instagram");}if (post.querySelector(".custom-field-Linkedin") &&post.querySelector(".custom-field-Linkedin").innerText) {addIconsLink(post.querySelector(".custom-field-Linkedin"),"linkedin");} if (post.querySelector(".custom-field-Email") &&post.querySelector(".custom-field-Email").innerText) {addIconsLink(post.querySelector(".custom-field-Email"), "envelope");} });
});
window.REBELMOUSE_ACTIVE_TASKS_QUEUE.push(function(){
document.querySelectorAll('.job-wrapper .color-inherit') .forEach(function(elem) { elem.setAttribute('target', '_blank'); })
}); .

#Office #hours #Blackstones #Jon #Korngold #talks #unconventional #approach #growth #capital #crypto strategy